28 April 2023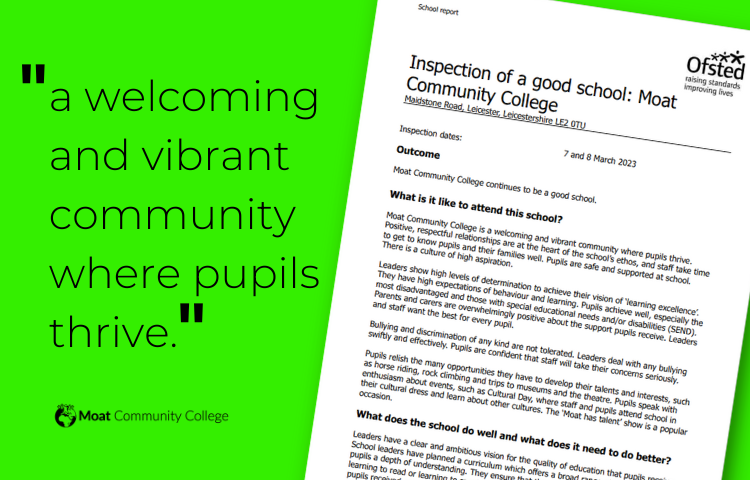 We are very pleased to be able to share the OFSTED report from our recent inspection.
The report is excellent in all respects, and we are delighted with it. We want to thank our staff, students, parents, carers, governors, partners and community for their work and support of the college.
We will continue to work hard to improve the school and the outcomes for our students.
Thank you for your support
Mr Killeen