27 June 2022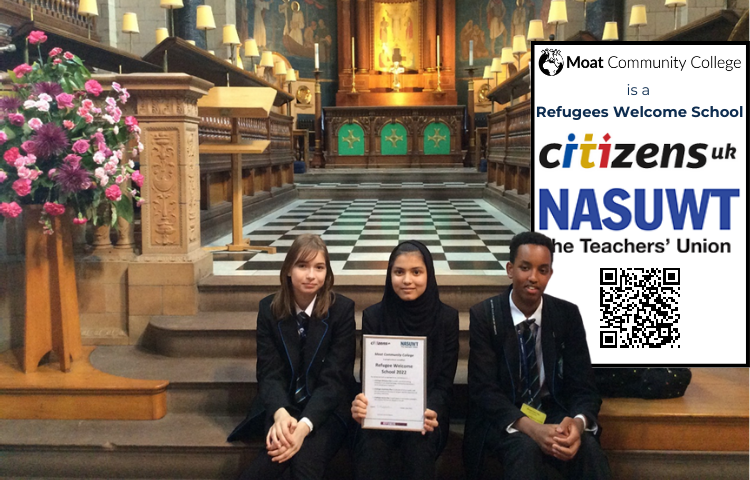 Eight of our students, accompanied by three members of staff, admirably represented Moat at St James the Greater for a special event to celebrate Moat's new status as a Refugee Welcome School.
The college has developed an excellent reputation for welcoming asylum seekers and refugees, some of whom were unaccompanied and in local authority care. The accreditation is formal recognition of education provision and wellbeing support that has been ongoing for many years at Moat.
A big thank you to the Careers and Personal Development Education lead Ms. Sharma and Assistant Principal Mr Padam for their leadership. Congratulations to our students for demonstrating the key citizenship skills of responsibility, empathy, and altruism.