5 December 2022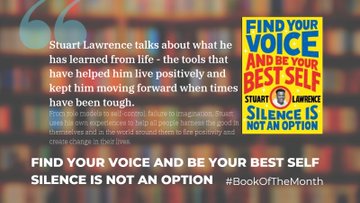 The publication of his first book for children, Silence is Not an Option: You can Impact the World for Change, is intended to empower all children irrespective of skin colour to demand a better society… Stephen Lawrence's brightness runs throughout the pages, along with Stuart's love for his brother" – Louise Carpenter. The Times Magazine From role models to self-control, failure to imagination, Stuart's aim with this book is to use his own experience to help young people – to help all people – harness the good in themselves and in the world around them, using that fire of positivity to create change in their lives.
an illuminating guide for approaching life with positivity and wisdom
simple tips for rewarding everyday practices
bold page layouts that are stimulating and clear to read
beautiful hardback edition with a dust jacket makes this a truly special gift for children and young adults.